(This post may contain affiliate links which won't change your price but will share some commission. Please read our disclosure policy for more information.)
Throughout our brain breaks series, we have been discussing various ways to incorporate brain breaks into the classroom. We have discussed books,  classroom activities, and places like YouTube. There is one place that we haven't discussed, and it is versatile in more ways than just with brain breaks. It is by using an Amazon Echo. If you are unfamiliar, "Alexa", as she is known, is a device that is voice activated and can do a number of skills to help with information. At home, she can link up to Smart lights, Smart TVs, and other such devices so you can just ask her to take care of things for you. On a basic level, I often ask simply what the time is or what the weather will be. However the Alexa skills for classroom options are so vast, it is almost a wonder that we are not yet all supplied with one within our rooms
Alexa Skills for Classroom Success
Below is a video from Kayse Morris who breaks down some of her favorite things to do with Alexa in the classroom. This is just a very small list of what she can do but Kayse hits it right on the mark when she talks about how amazing it is for you and your students.
Looking at the different Echos on the market, there are different options for different needs. Personally, I have the Echo Dot. It is small, but perfect for my needs. This Alexa enabled bluetooth speaker is the most basic of the Echo devices, but it doesn't lack in performance in any way.
We also have an Echo Dot Kids Edition for my children. This one is perfect for them since they have their own access to the device. The Kids Edition has the option to read stories and play children's songs and there is a parent dashboard for it that allows for more control from your own device, like your cell phone, to keep constant tabs on what is happening with the device. This may also be a good option for your classroom.
The next option is the Echo. The Echo is larger and cylinder shaped. It has more microphones and speakers than the Echo Dot and therefore puts out better sound and can hear more even with distractions nearby. In theory, the Echo is better for classroom use because it will be able to fill the room with sound a bit better than the Echo Dot.
The last option is the Echo Plus. The Echo Plus is known as the smart home hub, meaning it connects with all your Wi-Fi smart devices with greater ease. It's sound and hearing ability is also at the premium level. Some may consider this version " too much"  for a classroom, but it does work really nicely.
Alexa Skills for Classroom are a Game Changer
As Kayse mentioned above, one thing Alexa is really known for is her skills. There are 50,000 skills that she is programmed for. Kayse mentioned just some of them. Looking up Alexa skills for classroom use will be mind-blowing in regards to how much you find that fits perfectly with what you are doing with your students. One skill that is amazing is the one for brain breaks. You merely say, "Alexa. Open Brain Breaks" and she will immediately start a brain break activity. She gives directions for both the students and the teacher if necessary, and if you decide that that particular activity is not quite your cup of tea, you just have to say " Alexa, next" and she will move on to the next one. If you find one you really like you can also refer to it by name by saying, "Alexa, play (insert name of game here)"  and she will skip right to that one.
"Mindful classroom conversations" is another fantastic option for Alexa skills for classroom use. Going with the brain break theme, mindful classroom conversations takes you through a choose-your-own-adventure type story with mindful conversations and the appropriate reactions being at the forefront of your journey. This would be great as a calm down brain break activity, or if you are working with a student or group of students who are having a difficult time with a concept like this. They begin to forget that they are actually working on something and get very engrossed in the story at hand. The great thing is they get to just say what their choice is when given to them and the story progresses based off of what they say. It is very interactive and very successful.
As stated on the page for this particular skill, "Built at the request of a teacher and developed under the guidance of a Ph.D. consultant, Brain Breaks has been field-tested and educator-applauded for enhancing the Pre-K to 6th-grade classroom environment with 5-minute "breaks" proven to improve academic achievement and classroom behavior." Not only is this still convenient, but you can know that it was crafted with all the data behind the benefits of brain breaks in mind. this is probably one of the best Alexa skills for classroom brain breaks.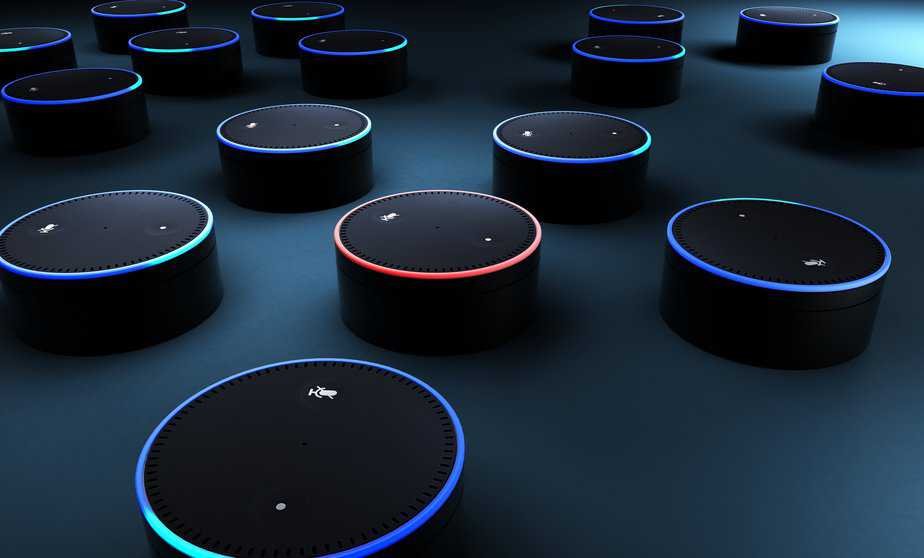 Just like with any new piece of technology, there is fear of the unknown. There have been very little complaints about using an echo in the classroom, there are certainly concerns about privacy and other such unknown results. a great article in Ed week discusses both the benefits and the concerns about using a device like this in the classroom. you can read that article here. while some of the concerns seemed valid especially since our students' security and privacy is our number one concern, you also need to realize that this is a tool that does need to be respected. Students shouldn't be yelling for Alexa willy-nilly; there need to be guidelines set up about who is allowed to trigger for what exactly that looks like in your classroom. Recently it came out that Amazon employees do listen to Alexa conversations. If you read up on this finding, it is purely to see how people are using Alexa to try to make the product better. It is not just a conversation between you and someone else at random. It is when the echo is triggered. frankly, if Alexa is being triggered in inappropriate ways in the classroom, where it would cause a security or privacy concern, then it is not being used appropriately. That is something completely different that would need to be addressed.
Overall, it can be argued that using a device such as an echo., echo, or Echo Plus in the classroom has huge benefits to the organization, routine, and ambiance of the classroom. As long as it's used properly, having Alexa is a great addition see the classroom culture and can be used for a number of ways to benefit you and your students.