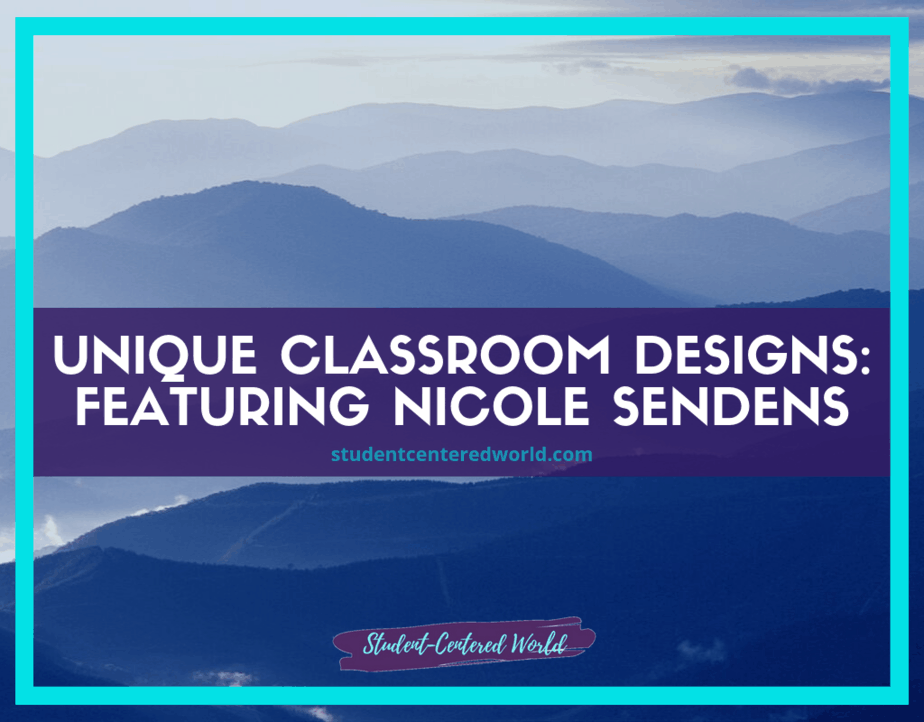 This post is part of our summer 2019 series showcasing unique classrooms. Be sure to check out all our teachers who have been selected to see what they've done in their rooms.
Nicole Sendens wanted her students to enjoy the great outdoors while in school and she knocked it out of the park with her camping themed classroom! Check out her design below:
1. Describe your classroom set up:
I had 33 students in the class which gave me two rooms. In one room I had all the desks and a meeting area near our Camper Cafe board for reading mini-lessons. In the second room, I had floor space, a tent, camping chairs, floor seats, pillows, a fake fireplace, a couch, a writing center and some tables that were set up at all different heights. Since I had two classrooms I could intermix desk time and flexible seating time with a lot of different options for my students.
2. Why did you choose this particular layout?
I love to camp and I wanted to provide my students with a unique classroom, one that they would love to come to school to. I also liked having desks in one room for testing purposes and independent work time. Also, I loved the different meeting areas I had within the room. I had small group meeting areas and whole group areas. My students also loved the classroom and they made it their own.

3. What is your favorite part of your design?
I was able to incorporate things I love into my room. I love to camp, hike, and fish, so bringing a bit of my passion into the room and sharing it with my students made it that much more meaningful. The flexible seating, desk areas, and meeting areas all had a spot and a unique purpose. My students would move among these places each day and we knew exactly where they had to be at each part of the day. Plus it allowed all 34 of us to spread out which was needed.
4. Did anything surprise you about how your students reacted to your classroom (behavior, enjoyment, etc.)?
My students loved the camping themed classroom because they have never seen anything like it. They would brag about it to other classes/grades. They took ownership of the room and invested themselves too. Since they enjoyed the environment and I was able to share my passions with them, they felt safe there. My students and I created a great relationship which helped them grow tremendously throughout the school year. They made amazing gains. I had to move away from those sweet students of mine but they enjoyed my class so much that quite a few still write to me.
5. What is the biggest piece of design advice you can provide for someone who is just starting to think "outside of the box" in terms of classroom design?
Before designing your classroom, ask yourself a series of questions.
1. How can I make this feel like a fun, inviting, and safe environment?
2. Does everything I want serve a purpose or is it all just fluff?
3. How can I maximize the space in my room to make it efficient?
4. How can I make this room easy to manage and stay organized?
5. Where/How do I want small group meetings, large group meetings, independent time, and student-led group time to look like?