When it comes to the concept of student-led conferences, I never had a full first-hand experience with one until this school year. As a high-school teacher, we never have set parent-teacher conferences like younger grades do. I would, however, have parent-teacher conferences when it was necessary to meet with a parent about a situation with his or her child.

During these parent-teacher conference experiences, I always made a point to speak directly to the student in the room. Whether the student openly or begrudgingly participated, I would make sure we had a dialogue about what was being discussed, their own concerns about whatever situation the meeting was regarding, and their thoughts about the systems and functions of my class.

I also always found it weird that this was apparently an anomaly compared to what other teachers did during these conferences. The students were often surprised that I engaged them in meaningful dialogue as opposed to just having them answer for themselves.

Since I fully believe in a student-centered approach to things, it did not seem odd to me to have them take responsibility for the events in question.

However when it came to my own children in their elementary classrooms, the system was always to make sure that they were at home with a babysitter or in some situations, there were seats set up in the hallway outside their classroom when the conference was to take place.

I understand that this is meant so the parents and teachers could have an open and honest dialogue without interruptions. However, this is a huge disservice to the child and why student-led conferences are so important to try.

At a very young age, this teaches them that they are not the ones who have control over their actions in the classroom. There are adults in their lives who will have the conversations to help guide them forward.

Although this concept is not a negative one per se, it also takes away the ownership of the actions, achievements, and challenges of the student, no matter how old they are.

We moved this past summer and I just had my first experience with student-led conferences.

Oh my goodness, what a difference!

Running Student-Led Conferences
We started with my son who is in kindergarten. They had practice at school before the student-led conferences took place, so they already had an idea of what they were supposed to do.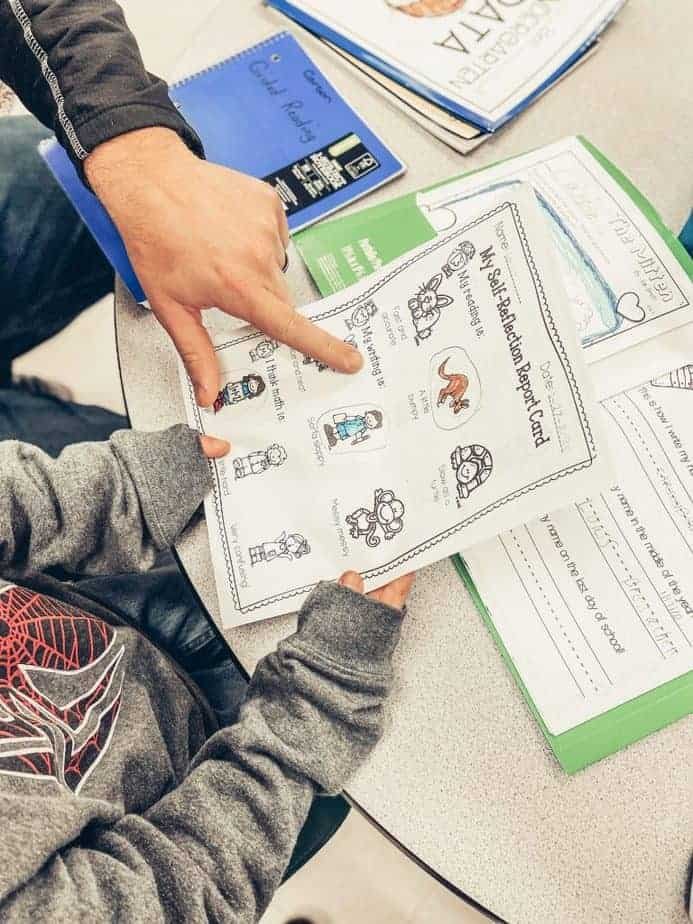 Parents received a checklist as we walked through the door in case there was something that our child forgot or they needed a reminder of what they were supposed to be doing. The students went and found the desk that had their name on it and systematically went through all of the documents in their folders with us. They showed some of their work, their progress both through test scores and also a checklist that they filled out themselves based on how they felt they were doing in class.

When all of the paper documentation was reviewed, they had the chance to take us to different parts of the room where different activities were set up. We got to see how they practice sight words, worked on math, iPads were set up to look at Class Dojo and SeeSaw, and then they were able to get out Chromebooks and show us the different programs that they use on there.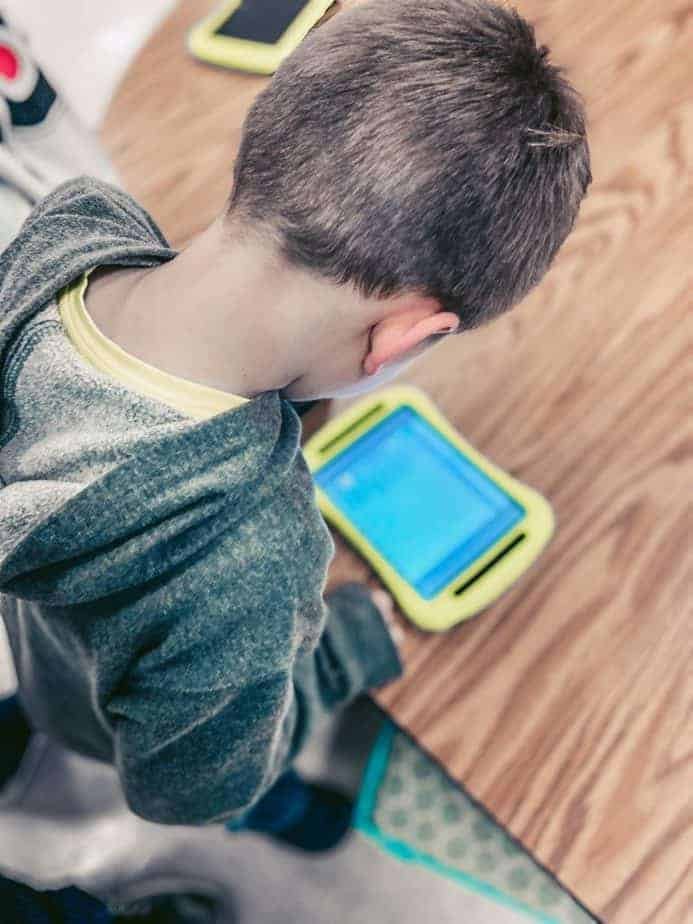 My son was so overly excited to show us every little thing that he does during the school day when he is away from home. Not once did a teacher have to intervene to explain something or direct him towards what he needed to be doing.

My son is not an anomaly; every other student in the classroom at that time was doing the exact same things. They barely even acknowledged each other and they were taking their job of showing their families everything very seriously.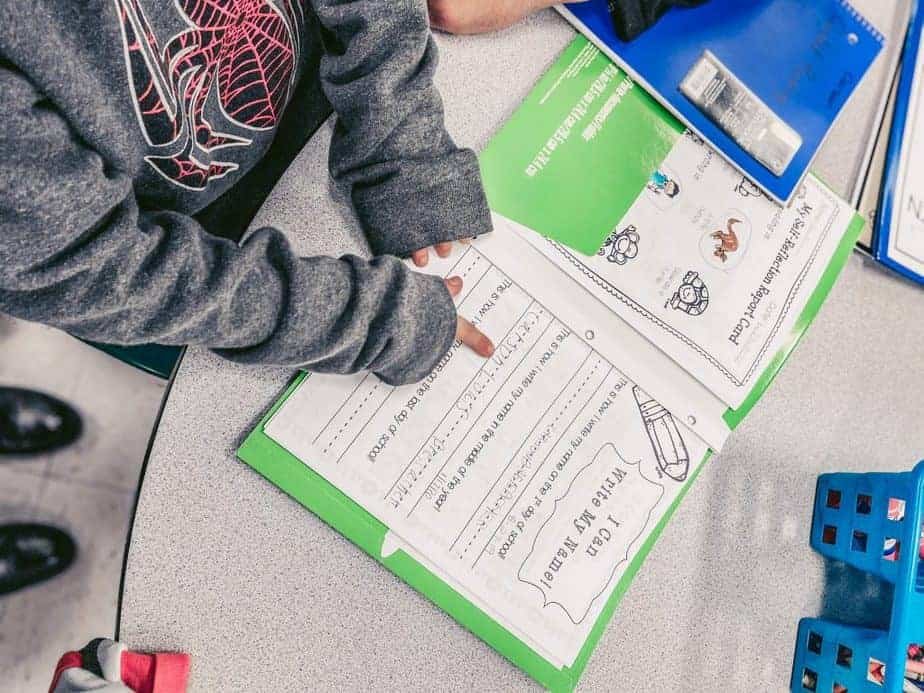 There was an option to sign up for a one-on-one conference with the teacher, but only if you had further questions or concerns that were not answered at that time.

When I got to my third grader's classroom, it was much of the same. He was able to show us all of the different programs that they take part in throughout the school day for their different subject areas. There was some classwork waiting to show us as well, and even though he wasn't as openly as excited as our kindergartener was, he was able to answer all of our questions and show us exactly what he liked about his class.

His teacher was able to come over and fill in any of the missing pieces and talk a little bit about his progress once she noticed that his jobs for student led conference night were complete.
After experiencing both types of parent-teacher conferences, from a purely parental standpoint the student-led conferences were so much more engaging and it was great to see how excited my kids were about what it was they were doing in school.

Sure, when they get home they tell me about what happened that day (sort of), but this was hands-on and I could see exactly what they were talking about and they could show me examples of anything that I asked to see.

They also were so proud of themselves to be able to show us how their class was day-to-day.
I know teachers who run student led conferences do them in different ways. These are just my two personal experiences that I have looked at thus far.

I know in some places it's mandatory to have one-on-one parent teacher conference time, but there is nothing against establishing something for your class so you encourage the students to come to the conference. You can create any number of graphic organizers or data spreadsheets to help the students engage in and prepare to be able to discuss what is going on with their parents.

Especially as they get older, that one-on-one time would surely be beneficial and still puts the ownership of the education on the student.

Even if your school or age-group does not do parent-teacher conferences, it's probably not a bad thing or a bad idea to still set up some time where the students can check-in with their progress in the class and determine what their strengths and weaknesses are.

They can set goals to move forward throughout the remainder of the school year, and there are certainly ways to incorporate parents into this process as well. It could be as easy as sending the paperwork home and having a parent sign it, or it can be more complex as in setting up some type of a Flipgrid or another way to show interaction with that parent.

As teachers we know sometimes it's difficult to be able to connect with our parents given so many of them have multiple jobs, may live in a different location from their child, etc. Doing this is a way to connect with them in a time that works for them and shows that their child is responsible and has a vested interest in their own education.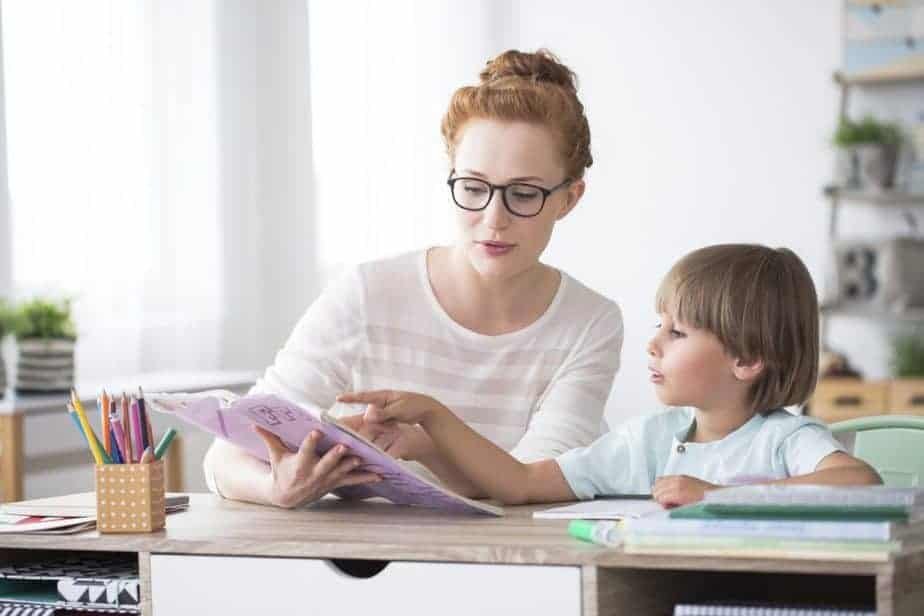 Again, we are preparing our students for their future no matter what age they are.

Whether they are in kindergarten or about to graduate as a senior, there is nothing wrong with having them take ownership and have open lines of communication between school and home regarding what is going on when they are not in one place or another.

This concept of student-led conferences is going to change the face of education and I couldn't possibly promote them more after what I have experienced with them.