Every teacher, no matter their grade level, will have at least one run-in per year with a parent teacher conference. In the younger grades we know these are often scheduled en masse so parents can have a vested interaction with their child's teachers to know how he or she is progressing in the class.
Even though this concept often diminishes as students get older, quite often a parent-teacher conference will be requested if there is an issue with the student.
As a teacher, this can often be nerve-wracking as you are not sure of whether the interaction with the Guardian during the parent-teacher conference will be positive, negative, confrontational, or anything in between. There is plenty to do on behalf of the teacher to try to make the experience of the parent teacher conference as smooth as can be within your control (like using our free parent teacher conference form below!)
I say within your control because obviously there are factors that we will not have any bearing on during the parent teacher conference. Often these variables are what causes the most stress to the teacher in preparation for parent teacher conferences because there is a lack of control in how to prevent a negative hiccup in the process from occurring.
Preparing for a parent teacher conference
The first thing to do when gearing up for a parent teacher conference is preparation. That may seem simple an almost arbitrary to mention, but without making sure that you have all the data in front of you that you may need to back up a decision on your behalf, show what you were trying to explain to a parent about their child, or anything else that may come up during the parent teacher conference, your argument could easily be seen as null and void.
Sign up below for a free parent teacher conference form that you can download to make sure that you have the data that is necessary going into a parent-teacher conference.
The next thing is to make sure that the appropriate stakeholders are in the room for the conference. I would highly suggest you don't meet with a parent one-on-one, especially if it is a scheduled conference that is not part of a bulk parent-teacher conference experience. It could easily turn into a he-said-she-said type of environment and without proof of what occurred, the teacher often ends up in a no-win situation. That is not always the case, but again you are trying to find a way to make sure things go as smoothly as possible.
In my tenure in the classroom, I often had the student's guidance counselor involved in the meeting as well. This could have been a phone meeting, an in-person meeting, etc. You can also have the option of your department supervisor, an administrator, or anyone else who has relevance to the situation who is in a position of authority.
This is especially important if you think that the meeting is in fact going to be confrontational.
Confrontational Parent Teacher Conferences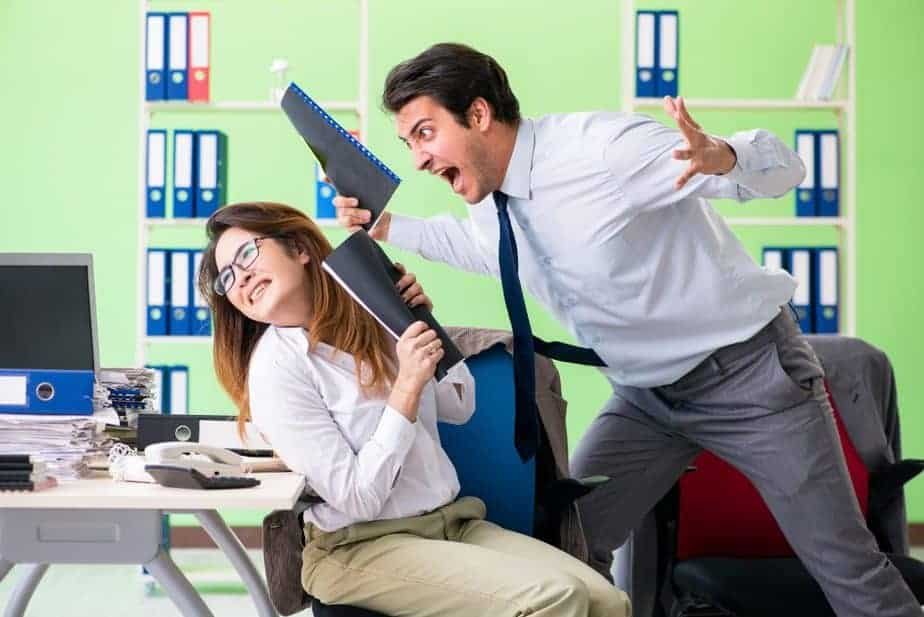 You always want another set of eyes and ears where you will be meeting with the parent or guardian during the parent teacher conference to help observe, listen, and possibly give input as the meeting progresses.
Hopefully, if a parent or guardian has scheduled a parent-teacher conference, it is just so everybody can easily get on the same page in the same environment. It is much easier to discuss things and look at them in person as opposed to through an email or even on the telephone.
Not every parent teacher conference will be confrontational or a problem. However, it is easier for it to turn in that direction if you as a teacher are not fully prepared to proceed with information that shows your argument in the situation during said meeting.
In my experience, I've had parents come in ready to fight, but by having all of the data in front of me (especially by using the parent teacher conference form from above) and speaking in a calm and collected manner throughout, especially giving a lot of eye contact and having the documentation to show exactly what I was explaining, these situations have deescalated and everybody has gotten on the same page.
A plan for a positive parent teacher conference experience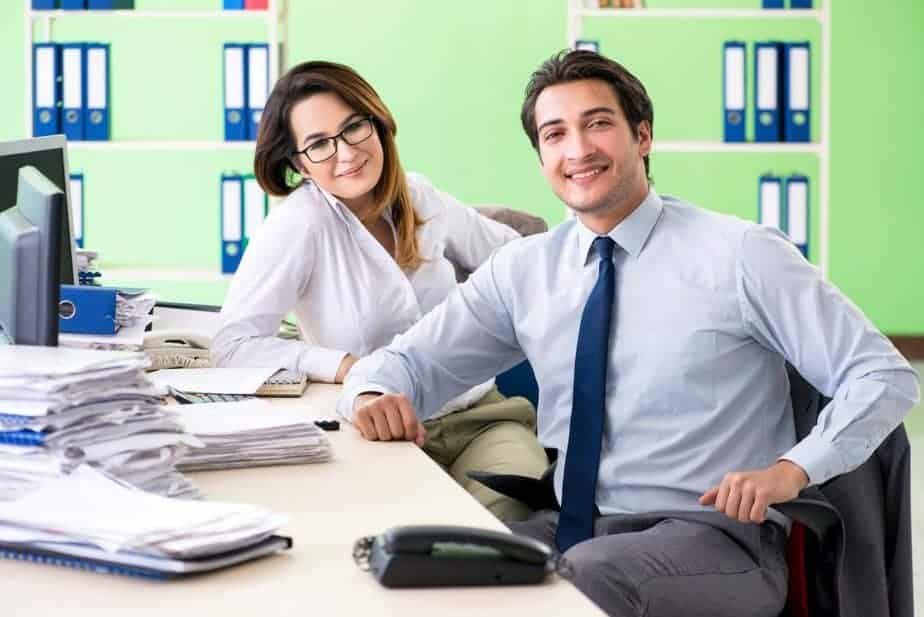 Keep in mind, parents are not in the classroom when we are.
Students act differently if they are around their friends, family, teachers, etc., so what one party may see may not be what the other party witnesses on their own time. Parents know what their own personal interpretation is as well as what their child is (or is not) telling them about a situation.
The best result of a good parent teacher conference is for everybody to end up on the same page.
That goes for the teacher as well. You may have a concrete idea of what a student is about, but don't know some of the underlying factors that are going into his or her performance or actions in the classroom. I have also had parent teacher conferences where I found out that something major was going on in the life of the student, that they were not quite fully diagnosed for a learning disability based-off criteria, but a lot of the signs were there, and just about every other possible situation that you can conjure up in your mind.
There is literally no way for a teacher to know everything about every student if there isn't a way for them to find out that information. Even with parents, a lot of times they won't want to put something in writing through an email or have an embarrassing conversation on the phone, but they will be ready to divulge that information during the parent teacher conference.
Even if they don't have that intention at first, if they feel confident and comfortable in the environment that they are in, they may be more willing to give you the information that you need to help that student moving forward.
At the end of the day, the conference is all about making sure that all stakeholders are on the same page to help with the success and achievement of the student in the room.
Don't forget the student
One person to make sure that is not left out of the scenario is in fact the student.
I have seen conferences where the student has seemed checked out, embarrassed, angry, etc., but frankly, it is impersonal and insulting to not have them present during something that is discussing their own progress.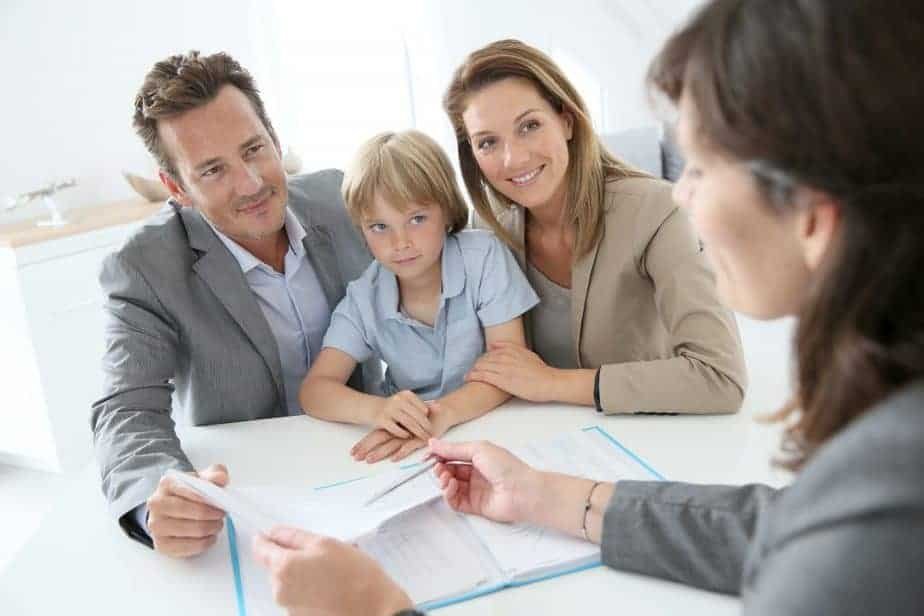 I know often with younger grades the student is encouraged to stay home or not be present in the room just due to distraction. It seems that this would be teaching them that they're not in charge of their own destiny and the adults around them will be making the decisions that are best for them.
I'm not saying that the adults wouldn't be making the best choices, but there needs to be a sense of ownership on behalf of the student no matter what their age level.
I truly believe because of this that student-led conferences are pivotal for all parties to understand where the child is in terms of development and achievement. You can learn more about my experience with student-led conferences here.
And at the end of the day, if you just need a good chuckle as we make our way through the day, here are some funny teacher memes from Bored Panda.