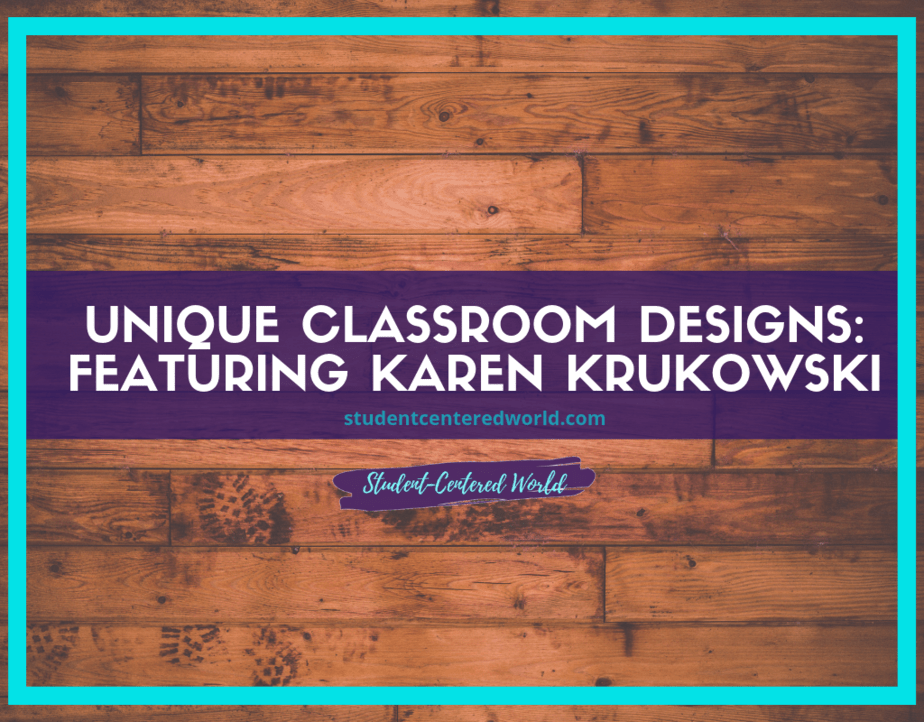 This post is part of our summer 2019 series showcasing unique classrooms. Be sure to check out all our teachers who have been selected to see what they've done in their rooms.
Karen Krukowski had a vision for what she wanted her classroom to do for her students…and she made the magic happen! Check out her design below:
1. Describe your classroom set up:
When I was planning my classroom design, my main focus was flexibility. I was transitioning from a "table spot for everyone" to more of an open-concept classroom design with various seating options. I planned spaces for those students who prefer to stand while they work as well as low seating options that incorporated movement and floor space.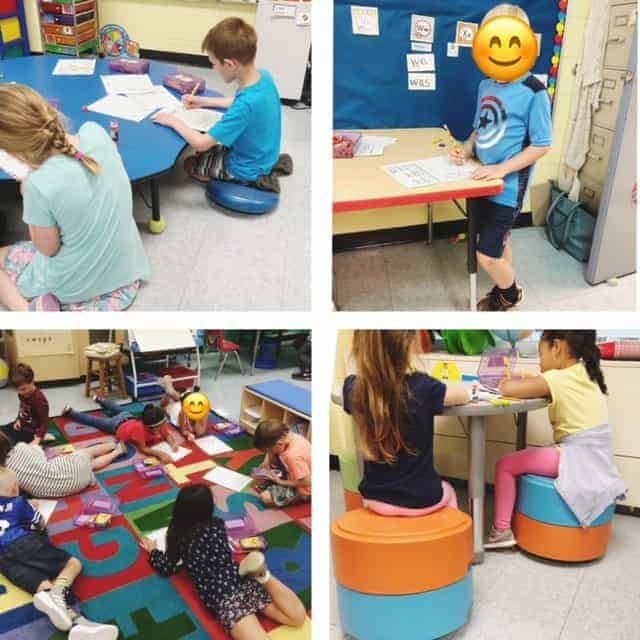 2. Why did you choose this particular layout?
I chose this layout to better accommodate the various learning styles in my classroom. I also wanted to address student behavior by creating more opportunities for student choice in the classroom. When the students have a little more voice in their day, they tend to be more engaged and focused. I also function better in a more flexible, open space so it has been a desire of mine for a while to open up the space by getting rid of the standard table and chair set-up with the open concept classroom. The open floor space allows us plenty of room to do Yoga, Science experiments and Grab and Go Centers.
3. What is your favorite part of your design?
I think my favorite part of the design is that it's very functional. We can easily move the different seating options to create a new learning environment. We created stadium-like seating one day on the fly to help facilitate a review activity that we were doing on the SmartBoard. The students love that they can move seating to help create a unique learning space in their open-concept classroom.
4. Did anything surprise you about how your students reacted to your classroom (behavior, enjoyment, etc.)?
I think the biggest surprise was how many students like to work in their own space, away from the other students. It was about halfway through the year when some students started to identify that they did their best work when they were sitting in their own space and avoiding distractions from other students. Allowing for student choice in their learning environment is helping them develop metacognitive skills.
5. What is the biggest piece of design advice you can provide for someone who is just starting to think "outside of the box" in terms of classroom design?
My biggest piece of design advice would be to make your space functional, and fluid.  The students should be able to choose from several different seating options (including the floor) and they should be able to move throughout their day, depending on their different activities, so the room needs to support that flexibility. 
Keeping more open space in the open concept classroom allows for more flexibility.  And invest in individual pencil boxes that students can take with them wherever they are working, so they will be always be prepared with the necessary tools to be successful!