What school has looked like has changed substantially over the decades that public education has been in existence. What started as a way to mold citizens into good factory workers is now the gateway to the entrepreneurial systems we are living with today. As society changes, education needs to ebb and flow with the needs of our current students. What was important 100 years ago is often irrelevant (or just not necessary) now. Today in the classroom, the best way to ensure that students are receiving the education they need is by focusing on engagement in learning.
We are past the days of rote memorization and regurgitated monotony. Our students are living in a world where the best way for them to learn is by being actively engaged in the content, and it isn't a difficult switch for the teacher with an open mind and passion for educating.
To really understand engagement in learning, we need to look at the root of engagement. Engagement is a word that has been used for decades, but it wasn't until the last 10-15 years that engagement became its own term for describing how students learn. Until about 2005 or so engagement was typically described as a quality of engagement that has to do with the degree of engagement between two people or within a person. The engagement that is most relevant in learning happens between the teacher and the student.
When do you know engagement is happening?
Engagement occurs when there is a mutual desire on both sides for engagement to happen, rather than it being forced or arranged through some other means. As engagement moved from being a viewpoint quality to its own term, the process became more complicated. It is now broken down into engagement with content and engagement in learning.
There are standard metrics that engagement can be measured by in a classroom. These metrics fall into engagement with content and engagement with learning. Engagement with content versus engagement in learning can be very different things. The engagement that is relevant depends on the educational theory being used as well as the specific task at hand. Distinguishing between engagement with content and engagement in learning is critical because of their different nature.
Engagement with content can be measured by seeing whether students are actively engaged in a task, how long they persist at the task, and how much time they spend on that activity before engaging. These types of metrics can provide information to educators about which aspects of content their students need more practice, or whether certain concepts might be over or underdeveloped. There is also a difference between the types of material that can be used to assess engagement with content and those which are used to measure engagement in learning.
Engagement with content can be broken down into engagement with physical materials, like those that are seen in the world or read in books. Engagement with physical material requires that there is a balance between the amount of information being presented and the ability to process it. This type of balance will make sure students are not overwhelmed by too much information at one time. Too much information can lead to inflexible thinking, and an inability to make connections between different parts of the material that they are studying.
There is also a balance to be struck in terms of the level of difficulty in content presented for engagement. The levels of complexity need to increase gradually as students become more aware of what new material means or where it is coming from. This matching of material and student awareness prevents students from becoming confused when new concepts are presented, or not being challenged enough as their understanding grows.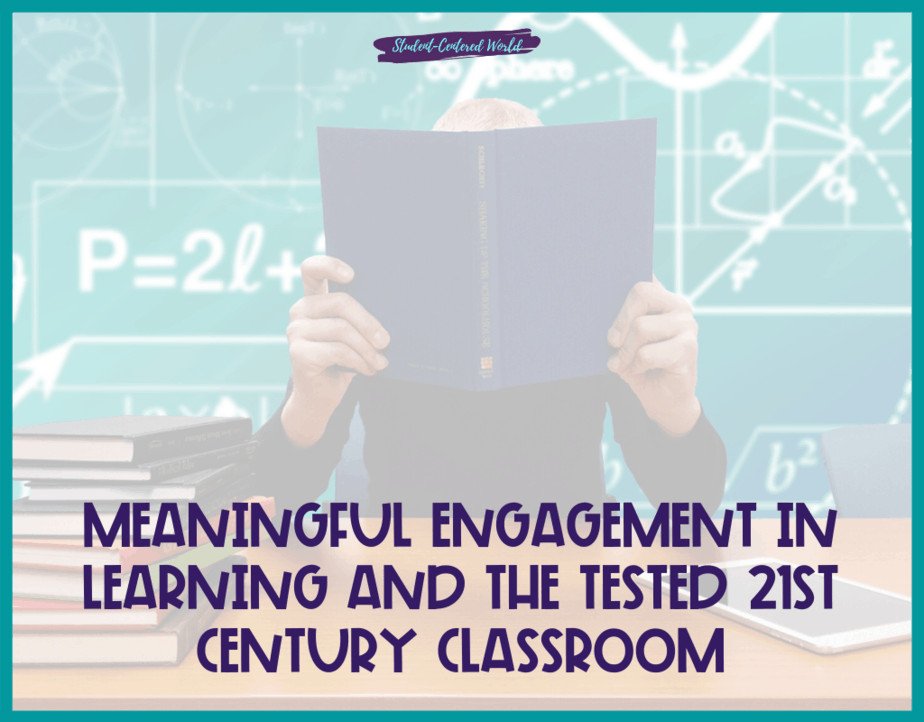 Engagement with Content
Engagement with content is when the student understands the content, can do things with it that are outside of their previous knowledge set (think using a formula to solve a math problem, or being able to use a new word in a sentence). Engaging with content can be as simple as showing someone something they have never seen before or getting them interested in your topic of expertise. In order for engagement with content to occur, engagement needs to be present in both the student and teacher.
If engagement is present between the two people or within one person, engagement can occur. This engagement could come from the outside world (like when someone shows you a new thing), an internal drive (such as your need for knowledge), or inside/outside engagement (you have a drive, but don't quite understand the content).
The engagement aspect of engagement that has been discussed the most is engagement with content. This engagement can be general or specific. General engagement refers to the overall interest a student has for what they are being taught and specific engagement focuses on engagement with the tools being used to teach them. General engagement looks at engagement of the whole student which means engagement in learning, engagement with content, and engagement strategies.
Specific engagement can come from engagement with content or engagement in learning. Engagement here refers specifically to engaging students with either the materials they are learning or with engagement strategies.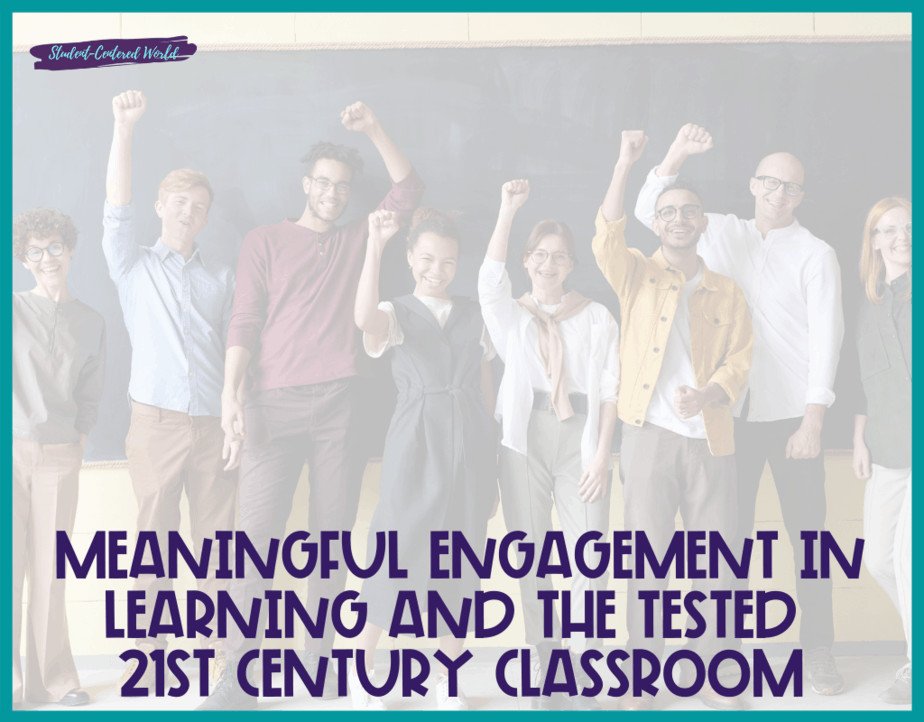 Engagement with Learning
Engagement in learning is engagement with the concept of learning the content. The student wants to learn about the content and will do anything to keep that learning process rolling. Students who are engaged will find interest in what they are learning, which is true engagement.
A student being engaged in learning means that they have an active relationship with the teacher and the material. The process for engagement in learning seems pretty simple on paper, but it is dependent on both parties involved.
The relationship between the student and teacher can be present, but engagement in learning doesn't always come from that arrangement. Engagement in learning has an internal driver as well as the engagement between the two people or within one person. The key here is that engagement is part of learning – you can't separate engagement from learning.
Engagement in learning is engagement that students have with their own thoughts and ideas. This engagement can happen while a student is being taught or it can be questions that lead to engagement later on. In order for engagement to happen in this way, engagement with content and engagement strategies have to be successful. If engagement is working because students are excited about what they are learning and engaged with the teacher, engagement can become engaged in learning.
Going back to engagement with content, engagement with content is directly related to engagement in learning. Engagement with content and engagement in learning are dependent on each other and they can't be separated. If a student is learning something new, it is because he or she wants to learn about it and understand it. If engagement in learning is present, engagement with content will be there as well.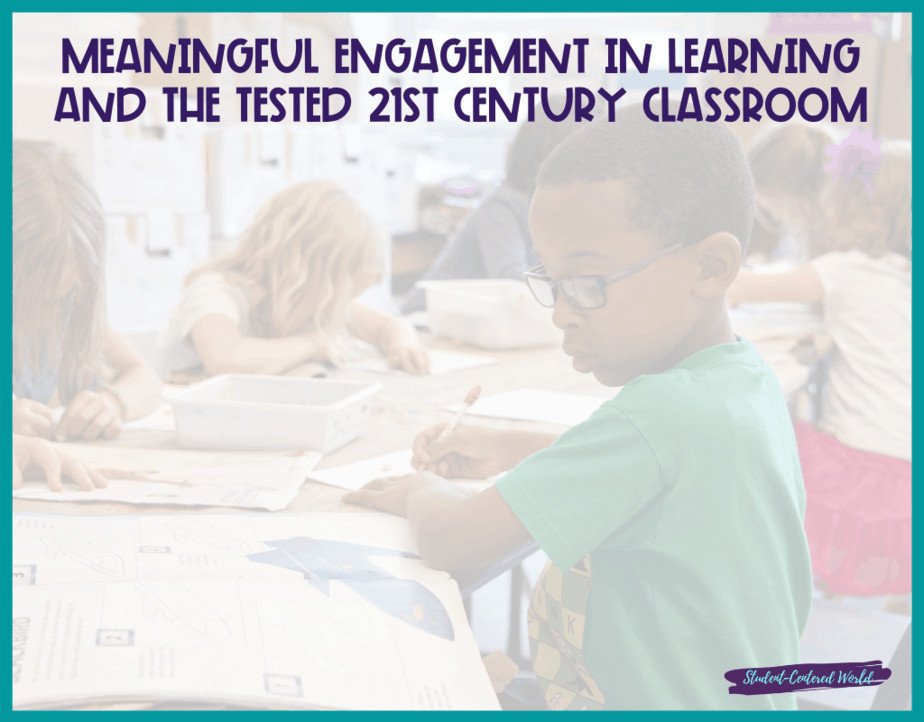 Is all Engagement Good Engagement?
This split between engagement with content and engagement in learning came about because engagement is actually a reflexive process. Our engagement with any particular thing (a person, an idea, a problem) is made up of excitement in what we are doing and being engaged with the content. By dividing engagement in this way, we can see not only why students aren't learning, but also how engagement affects learning.
While engagement is widely considered to be incredibly important to the education of students, engagement has been theorized as just a "happiness response". This theory states that any engagement is good engagement, and engagement is engagement. This idea has led teachers to simply make their classrooms fun in an attempt to keep students engaged. The engagement theories that have been published by the National Education Association state that engagement with content and engagement in learning are very separate from each other.
A student can be very engaged with the materials being taught, but that engagement is not necessarily engagement in learning.
Even though engagement has been around for years, tying it to student learning has only really been talked about since the 1980s. The importance of engagement was never brought into question until the mid-2000's when engagement started to be the main focus of learning from K-12. All engagement is good engagement has been disproven through many different educational theories.
The most important thing to remember about engagement in learning is that you can't force engagement on students; engagement comes from the student and from the teacher. The two parties need to find a way to engage each other or at least learn engagement techniques. If students are excited about what they are learning, you can be sure that engagement is happening.
Propelling Engagement in Learning with the 4 Keys
There are four keys to student engagement that I discuss in my video training challenge that releases twice per year. It is called "Finding Your Student Engagement Formula" and it walks you through those four keys and how to implement them in the classroom. If you are interested in registering (it's totally free), visit the Finding Your Student Engagement Formula Challenge registration page and you will be notified the next time the series is available.